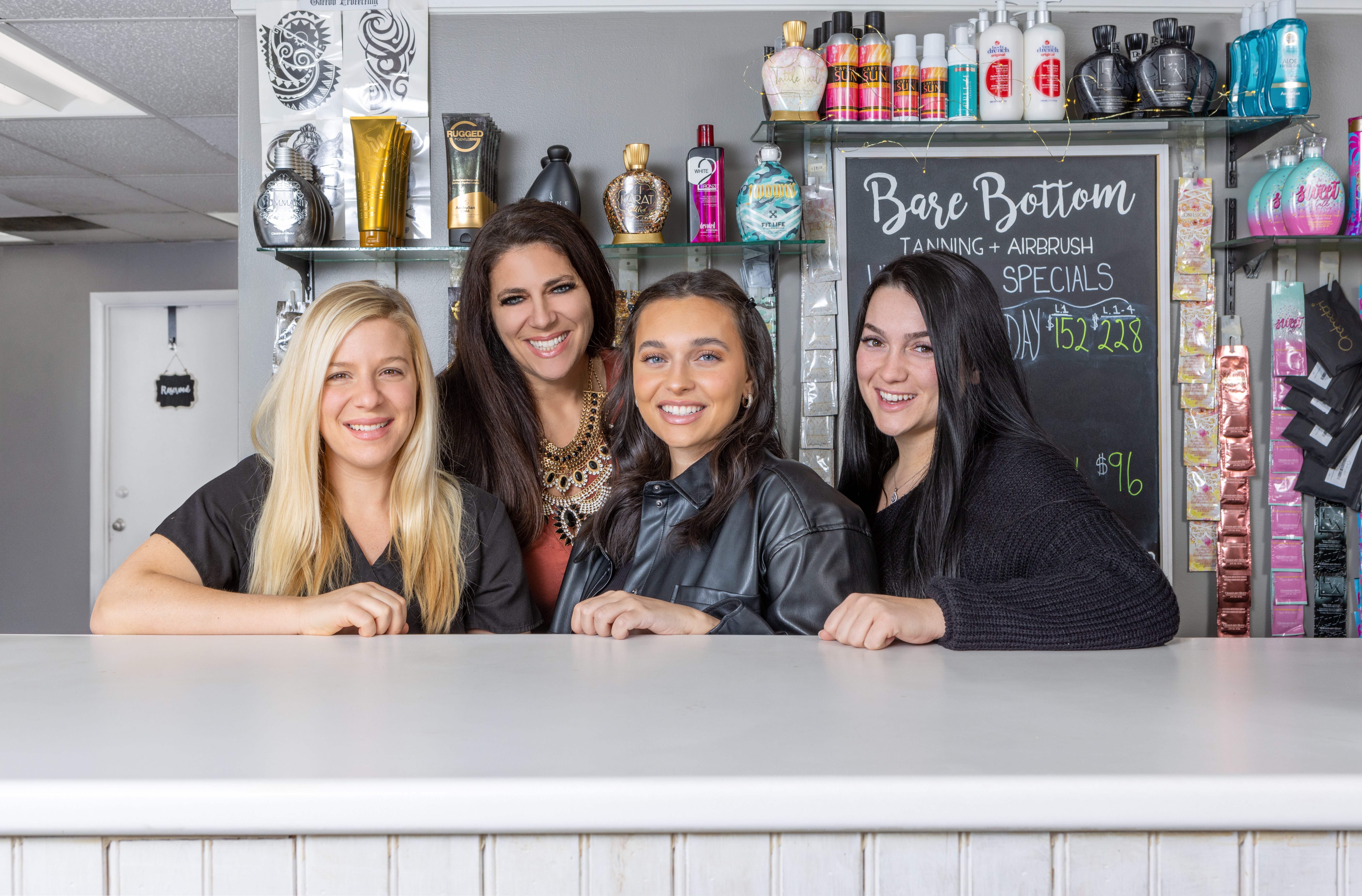 For over 30 years, Bare Bottom Tanning Salon has taken pride in providing the highest quality tanning solutions in the industry. We guarantee the deepest bronze tan with hand-selected products that provide the finest ingredients for your skin. From traditional UV tanning to the highest quality spray tans, we invite you to visit our salon and experience a customized experience in an atmosphere that puts you and your goals first. Always.
Bare Bottom Tanning also offers the best pricing system in the region – never requiring membership fees or limitations on session purchases. With flawless results and an experience that leaves you feeling beautiful and confident, why would you go elsewhere?
Your experience, satisfaction, and safety are our number one priority. With a thoroughly trained and experienced staff available to guide you through the tanning process, you can have confidence that your indoor tanning session with Bare Bottom Tanning Salon will be one of the best. Please don't take our word for it; visit us today at 27 Winn Street in Burlington, MA, and experience what so many others have already experienced for decades!